What Is Real Estate Crowdfunding?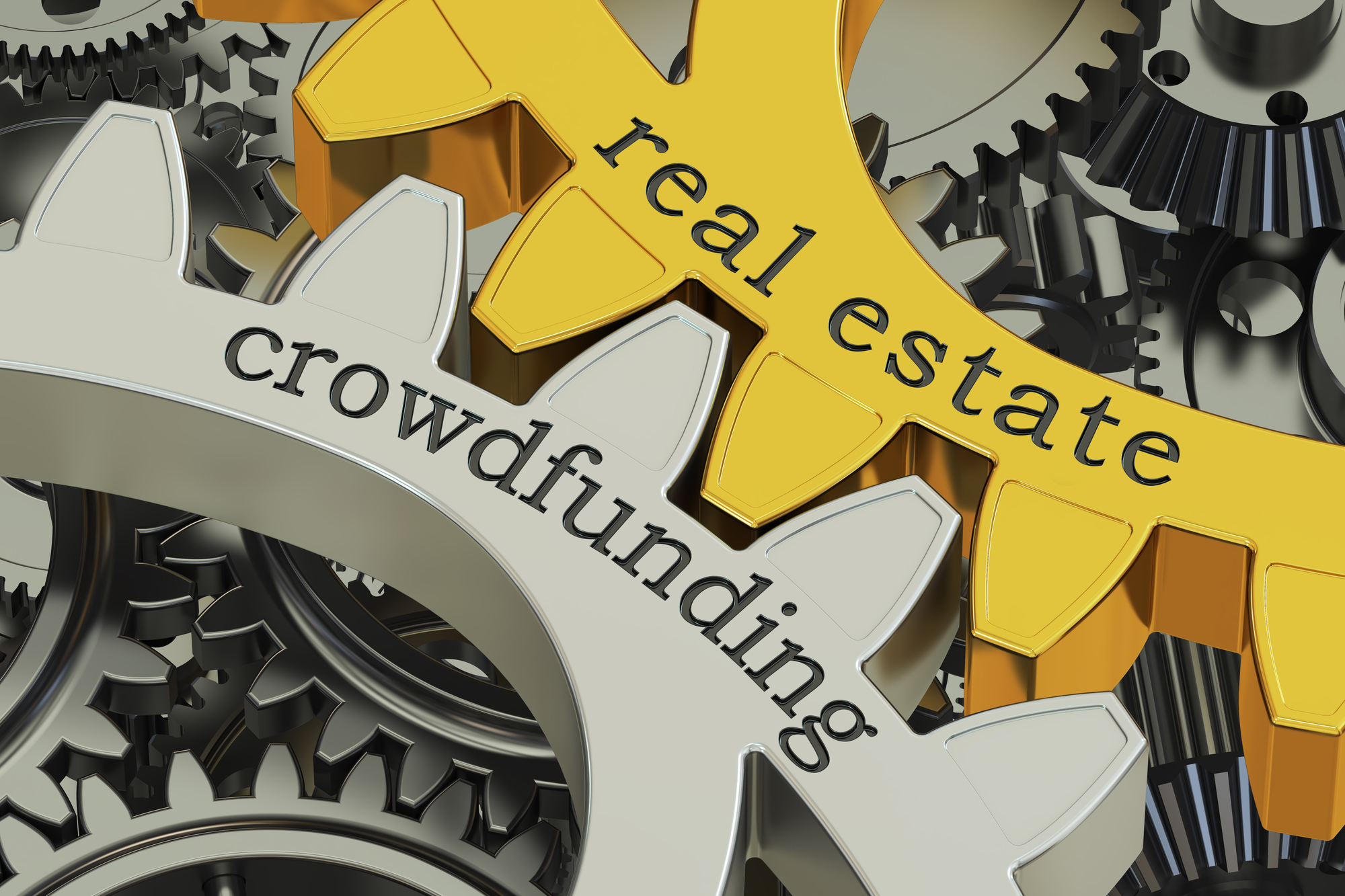 Real estate crowdfunding is a relatively new way to comfortably invest in real estate. It allows you to purchase property by combining your money with other investors. Crowdfunding investments provide passive income without the need to deplete your savings account.
This investment method is ideal for young or early-stage investors who might not have the funds for independent investment. Instead, they pool money with other people to generate revenue from real estate. Real estate crowdfunding offers the freedom to invest without the burden of a large down payment. It can also help you avoid the need for a loan or venture capital.
How Does Real Estate Crowdfunding Work?
No matter your age or experience, real estate crowdfunding contributes to your investing end game. It can provide income via real estate long after you invest. Unlike traditional property investment, crowdfunding allows you to diversify your portfolio across multiple properties. Rather than sinking all of your funds into a single investment, you can separate your investment across many different properties.
Most real estate crowdfunding projects have a minimum required investment amount. Investors receive ownership after investment goals are met — typically through equity or a debt instrument.
Investors measure the success of crowdfunded real estate in several ways. Recurring rental equity can mean short-term success, but many people are looking for property appreciation — a natural increase in property value over time.
With the right opportunity, crowdfunding can be more profitable, and safer, than a traditional investment in property. Diversifying your investments across several properties helps reduce the risk that a single property won't perform well. Some management companies provide additional protections against risk.
Who Benefits From Crowdfunding in Real Estate?
Many investors prefer real estate crowdfunding because it aligns with their financial goals. People of all backgrounds can diversify their portfolios, access new investment opportunities, and enjoy passive income without a developed knowledge of real estate.
Real estate crowdfunding fits many different types of investors. Beginner or entry-level investors can contribute small sums of money to diversify their portfolios. First-time investors often prefer these opportunities because it teaches them the basics of property management. Millennials and other tech-savvy populations sometimes prefer real estate crowdfunding because it takes place on a digital platform.
This method of investment is also beneficial for people who don't know a lot about property returns. Participating in a crowdfunded real estate project allows you to expand your portfolio even if you don't understand exactly how the process works.
Even accredited investors — who often prefer traditional real estate opportunities — can benefit from crowdfunding. They sometimes use real estate crowdsourcing as a way to further diversify their portfolio beyond stocks or mutual funds. Other investors might target property in areas with higher returns, no matter the investment method.
Pros of Real Estate Crowdfunding
Real estate crowdfunding has grown significantly in popularity over recent years. The market reached a $10.78 billion valuation in 2021 and is expected to grow at an aggressive 45.6% through 2030.
The many benefits of this form of investment make it a popular investment option. Many recent contributors to group real estate investment are looking for new opportunities to reduce risk across their portfolios.
Here are some key benefits of crowdfunding a real estate investment:
Portfolio diversification

: Some people are not comfortable investing large sums of money in a single property. Instead, they want to diversify their portfolio by investing smaller sums of money in several different properties.

Access to investment opportunities

: Real estate crowdfunding allows you to consider opportunities normally reserved for traditional investors. Along with others, you can invest in properties and projects that might have otherwise been above your investing threshold.

Lower barrier to initial investment

: When more than one person invests in the same property, each investor pays less. Even people with limited capital can invest and generate returns.

Potential for multiple returns

: Investing in one property means you can only see profit from one property. Crowdfunding enables you to collect rent and other returns from a variety of different investments.

Passive input

: You can use crowdfunding to adopt a more passive investment approach. Developers or real estate companies handle day-to-day issues. This allows you to collect returns while focusing your time and energy elsewhere.

Flexibility

: Crowdfunding enables investors to choose which projects they want to invest in. This allows you to align your investments with any financial or portfolio goals you set for yourself.
Real estate crowdfunding is a popular learning opportunity for investors. Some platforms provide specific pages or communities for investor education. These same tools allow you to network with other potential investors and develop valuable connections.
Cons of Real Estate Crowdfunding
Like any form of investment, real estate crowdfunding has downsides. It's important to be aware of all risks before investing to help protect your portfolio and long-term goals.
Here are some potential downsides:
Management limitations

: Project managers, not investors, make many of the decisions. This might mean you have less control over your investment than you want.

Uncertainty in returns

: Fluctuations in the market or economy might mean you see different returns than you expect.

Smaller yield potential

: Lower initial investments make it easier to get started in real estate. However, they can also mean lower returns on your money.

Lack of liquidity

: Because you're contributing money as a group, some crowdfunded investments are more difficult to get out of.

Fees

: Some platforms or companies have extra costs when processing your investment. Watch out for management fees or platform fees. Check your preferred platform to see if they also charge performance-based fees, which can change based on how well your investment generates returns over time.
Investors can mitigate many of these risks through the right professional investing service. Prioritize companies that make it easy to invest, track your progress, and collect returns. It's also important to find investing services that provide education, particularly in modern real estate investing.
Real Estate Crowdfunding Resources
Make sure to research a variety of investment platforms before deciding on one. Look for a program or website that makes investing easy and accessible. Your crowdfunding website of choice should also explain all risks and safety concerns involved with real estate investment.
Here are some high-quality real estate crowdfunding websites to consider:
Look into each website before investing. Consider fees, terms, minimum investment requirements, and other factors to stay safe while pursuing your financial goals.