How To Use A VA Home Loan For An Investment Property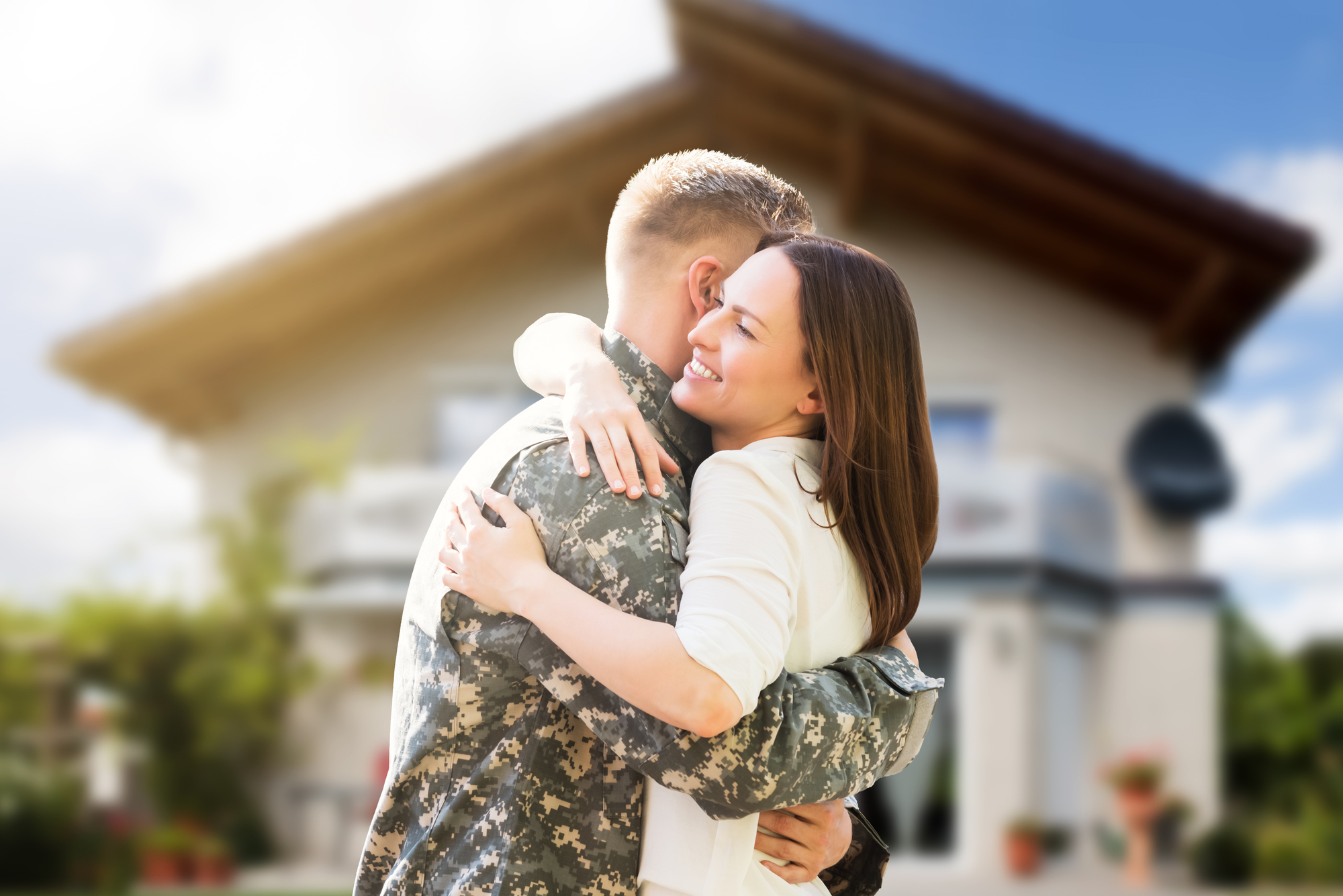 The U.S. Department of Veterans Affairs (VA) operates a home loan program offering favorable rates to current and former military service people. These mortgages have low-interest rates, no down payment requirements, and fewer closing costs. The VA insures the loan, limiting the risk so that private lenders can offer these attractive terms. 
The primary purpose of this program is to help veterans purchase residential property. According to the requirements of the program, recipients must use the home as a primary residence for at least one year after purchase. 
Veterans may wonder if the residency requirement means they cannot use their VA loan on an investment property as a cash flow source. While the residency requirement and other rules may limit such plans, there are strategies to earn income and build equity on property funded with a VA loan. 
What Is a VA Loan?
According to the U.S. Department of Veterans Affairs, a VA home loan is similar to a traditional home loan. The mortgage comes from a private lender participating in the VA loan program. In addition to active military personnel with at least 90 days of service, VA-backed mortgages are available for veterans and qualifying surviving family members. 
Like standard mortgages, VA loans require a favorable credit score and a reasonable debt-to-income ratio. Also, VA loan payments have four components, just like other mortgage types. The monthly mortgage bill will include principal, interest, taxes, and insurance (PITI). Since VA backing allows lenders to provide lower interest rates than the borrower would otherwise qualify for, the interest component of PITI will be lower. 
The main way a VA loan differs, however, is that it limits the risk to the lender and provides more favorable conditions — namely lower interest rates and fewer down payment requirements. 
Many traditional mortgage programs require the borrower to have private mortgage insurance (PMI). Because the VA provides a guarantee, this step isn't necessary for program participants.
Types of VA Home Loans
There are four different varieties of VA loans, each with specific traits. 
Though these loans are for different situations, they have similar requirements.
VA Home Loan Requirements
The primary requirement of a VA loan is that it must be for a primary residence. For purchase loans, you need to occupy the property for at least one year after buying. Recipients must also move into the house within 60 days of the purchase of the house. However, there are exceptions for current military personnel who get deployed during these timeframes.
Many of the property requirements focus on ensuring you can meet this rule.
The property must be habitable, with working electrical, HVAC, and plumbing systems.

The roof and foundation must be in good condition without needing major repairs. The seller needs to make any repairs before selling. In other words, VA loans may not work for fixer-upper properties.

The property must have easy access and meet other requirements for habitation. 

The borrower needs a

Certificate of Eligibility

. Eligibility varies depending on when you served. In most cases, you qualify with 90 to 181 days of active duty service, 24 months of continuous service, or if you were discharged due to hardship of service-connected disability.
You also need to meet your lender's income, credit score, and debt-to-income ratio requirements.
How Can You Buy Investment Property with a VA Loan?
VA loans focus on helping military personnel and veterans purchase or refinance a residential home. Though you cannot directly purchase a non-residential investment property with a VA-backed mortgage, you can seek both long and short-term returns on your investment.
Rent Out a Room in Your Home
VA home loans have a one-year occupancy requirement. As long as you meet this requirement, you can rent out a room or unit to anyone for the time being. For example, you could have a roommate that pays rent to you. However, you cannot vacate the home during the one-year requirement period.
Buy a Home and Sell It
VA home loans do not work for house-flipping strategies because of the one-year residency requirement. However, if you have a slightly longer-term strategy, you could still get a return on your investment. 
If you purchase the home in a state with rising property values, you may gain equity during the year of residency and sell your property for a profit. Another option is to spend the year adding improvements to the home to increase equity. This effort could lead to a better sales price in the long term. 
Improvements cost money, so it's also possible to manage your budget and either make improvements yourself or add on to your property in small, affordable increments. This approach will take longer than one year, but it could lead to a better return on your investment in the long run.
Rent Your Home After 12 Months
After you meet the 12-month residency requirement, you are free to rent the property outright. You would then either purchase another home or rent it elsewhere. Ideally, the rent would help cover your remaining mortgage payment or fund the purchase or rental of your new primary residence.
Buy a Multifamily Unit
VA loans are available for multi-unit homes. However, there are some important rules to understand if you want to consider this type of investment. 
First, residency requirements still apply for multi-unit residences, so you must occupy one of the units within 60 days of purchase and use it as your primary residence for up to one year. 
The loans are available for properties with up to four units, so you could potentially rent out three units if you occupy one and collect rent monthly to help cover mortgage costs or to generate cash flow for other purposes.
Refinance
There are several refinancing strategies for VA loans. 
You can use a cash-out refinance loan to fund improvements to your property to increase equity. This strategy could potentially provide a return on investment if you are careful to make improvements that offer the best chance of increasing the sales price of the home. 

You can also refinance to a non-VA loan. This strategy would allow you to reestablish your eligibility for a VA loan on another property, which could serve as your primary residence while you rent or sell your non-VA loan property.

You might also refinance to lower your monthly payments so that you could use more of your earned income for real estate investment. For example, you might invest in a real estate fund or buy into a syndicated fund. 
Your refinancing strategy will depend on what your long-term real estate funding goals are.
Consider All Your Options
VA loans offer favorable terms and put home ownership within reach for people who would otherwise have to rent. However, those seeking property investments may not like the time limits and residency requirements of VA loans. 
There are other mortgage options to explore for veterans and active military personnel who want to invest in property. You might find that a VA loan fits with your real estate plans, or you could decide that another option would serve you better. A lending expert can help you choose which option is best for your property investment plans.