10 Best States To Buy Investment Property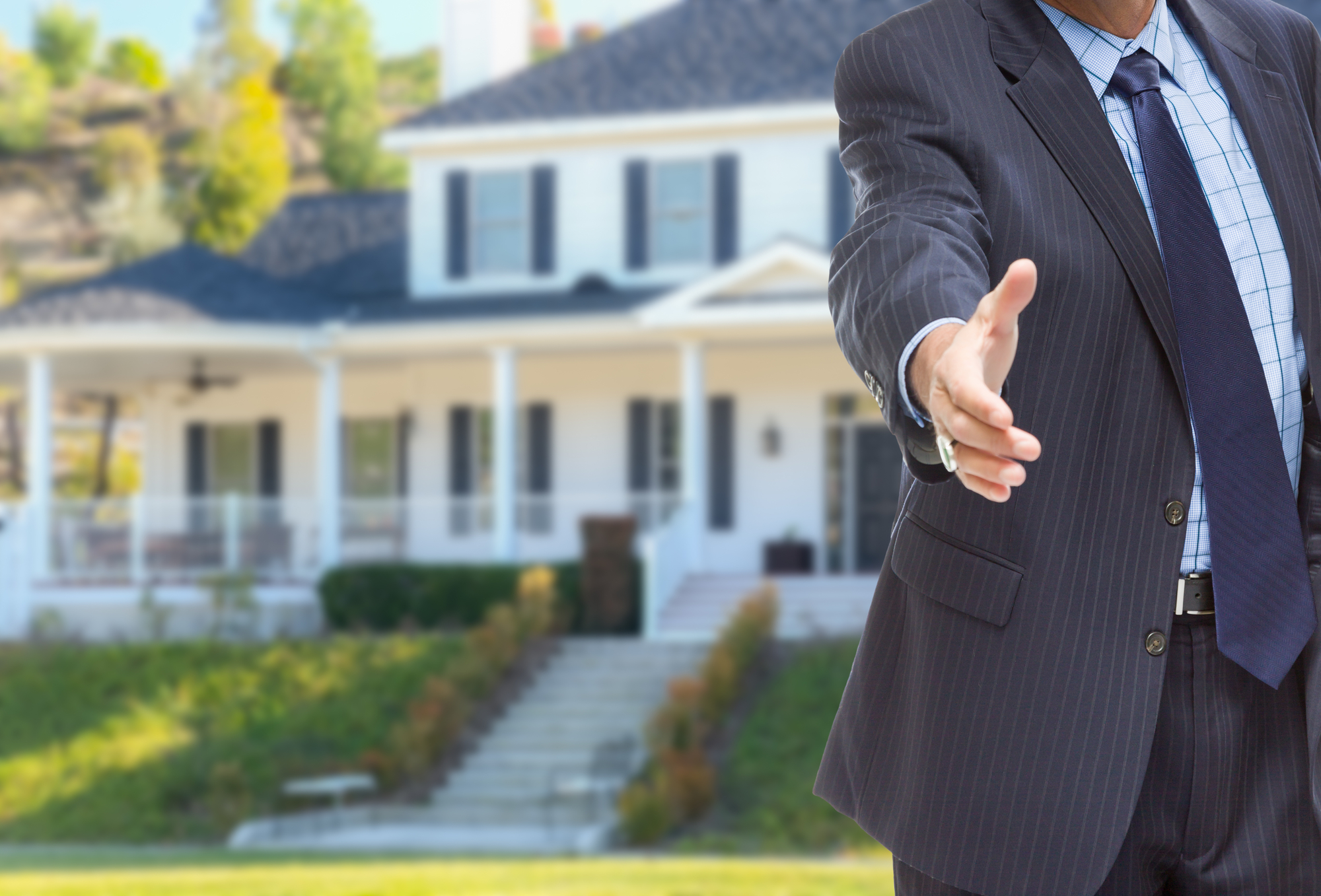 Real estate is often a worthwhile investment for a variety of reasons. It often appreciates with time, allowing you to sell at a profit. You can also turn any property into a rental as a way to earn a passive income and you have complete control of when you liquidate your asset. 
That being said, not every place will have the same levels of appreciation. If you aren't prepared, it might take longer for you to turn a profit on your acquisition or you could lose money on the purchase because of changes to interest rates. To avoid this, it's not only important to talk with an investing professional, but you should also research different states and regions that could earn you the most profit. 
This guide can't pick out individual houses and commercial properties for you, but it can highlight some popular markets that are entering growth phases. Here are 10 states (in no particular order) where you might consider buying property. 
1. Arizona
When looking at different states for the potential profitability of real estate properties, you must look at any recent growth, which may predict any growing demand. Arizona is singular in this fact as it is the fifth-fastest growing state in the nation. It is a popular destination for retiring individuals and snowbirds who live there for six months out of the year. The state has also invested heavily in job growth, attracting younger people who can support the aging population. 
To understand how hot the Arizona housing market is, the median purchase price in December 2021 was $475,000. This increased to $540,000 by May 2022. 
Opposed to other cities that experienced a loss of population during the pandemic, Phoenix, the largest city in Arizona, actually grew so significantly that it is now considered one of the top-growing cities in America. Arizona is also home to four other cities that have seen significant recent growth. No matter what city you settle for, this growth isn't stopping any time soon, which will reflect in any returns you receive in real estate.
2. California
California is often considered an expensive place to buy property, which might deter investors. However, the key is knowing where to buy. For example, even though San Francisco and Los Angeles may be expensive, there is still significant demand elsewhere in the state, such as in Sacramento. 
This can largely be attributed to the fact that less-populated areas in California offer a better cost of living. Someone with a yearly income of $100,000 per year in San Francisco would only need to earn $63,574 in Sacramento to be financially comfortable. In addition, the difference between housing costs is quite stark as well. The median cost to purchase a house in Sacramento is $560,171 compared to nearly $1.5 million in San Francisco. 
By buying real estate now while it's cheaper than other regions in California, you may have the potential to sell at a significant profit if real estate prices rise to match more populated areas.
3. Colorado
The beauty of Colorado real estate can be summed up in its variety. This large state has both densely-packed urban areas and large swaths of rural land. No matter who you are, you'll find something you'll like about Colorado. 
Denver, in particular, is a unique city to explore for investments. The median home value is $627,189 and the home values have increased 20% in the past year. The population has also increased by 26% since 2010. There are a variety of reasons for this growth, but it mainly can be summed up in the potential job opportunities available.
4. Florida
In 2022, 64,577 New Yorkers moved to Florida, setting a record for the number of new residents from that state. While it is still considered a retiree's paradise, people of all ages are heading to the Sunshine State. 
Particular areas in Florida, such as the coastline, are also in higher demand than other areas. The coastline limits opportunities for housing expansion, which drives up the costs for existing properties. The Tampa Bay Area saw a 40% year-over-year price increase in housing in 2022 while rent costs increased 30%. 
The main drawback to investing in Florida is the current home insurance crisis, which could drive up your monthly costs and reduce your rental income profits. Although you'll be able to sell coastline properties at a higher rate to meet the demand, you'll inevitably have to pay more for home insurance due to the high risk of hurricane damage.
5. Idaho
As the Gem State, Idaho offers more than raw minerals to warrant this name. Residents from the West Coast (California, Oregon, and Washington) are leaving big cities to enjoy the natural wonders of the Gem State and the calmer living experience of cities like Boise. 
It's also relatively cheaper compared to other regions on this list. The cost of a single-family home in Idaho is $427,410, which is a breath of fresh air compared to California, where the average home cost $708,936. Although population growth is slowing now that the pandemic is causing fewer people to move out to smaller cities, access to outdoor recreation and friendly communities continues to draw more people in — indicating a sustainable return on your investment.
6. New York
Even with the pandemic drawing people away from cities, cities in New York such as Manhattan saw a population increase in 2022, indicating a promising real estate potential. New York City is also notorious for its competitive rental market, which is ideal for landlords. 
However, you shouldn't overlook other parts of the state. Erie County (home to the city of Buffalo) just saw its first population increase in more than 70 years. If more people start moving upstate, the demand for housing will increase. You can buy a rental property for less than $450,000 in Buffalo (compared to nearly $2.4 million in Manhattan) and start collecting income immediately.
7. North Carolina
Every state has in-flow (people moving there) and out-flow rates (people moving out). North Carolina's ratio of in-flow to out-flow is similar to Florida's, with 1.8 times the number of people moving to the state than moving out. This is how North Carolina makes the list of the best states to buy a rental property because so many people are moving there. 
Some parts of North Carolina have seen a 50% jump in home values recently because of demand for properties in popular areas. Consider looking for up-and-coming towns to invest in or move close to Durham and Chapel Hill where you can rent space to students attending nearby universities.
8. South Carolina
South Carolina is also a great option for investment. You can buy property on the coast (near Charleston and Hilton Head) that you rent out as a vacation home, which you can also stay in whenever you need a break from your current home. There are also major colleges like the University of South Carolina or Clemson which will have a high demand for rentals. 
South Carolina has the fifth lowest property tax rate in the country, which means you'll earn more rental income as you'll owe less money to government taxes. Say you pay the median price for a home in South Carolina, $181,800, you'll only have to pay around $1,024 in taxes yearly.
9. Tennessee
Tennessee is another state to consider for affordable home costs. It has the 16th least expensive home value in the country, with the average home costing around  $218,121 as of 2021. Tennessee also has low insurance rates with the average monthly premium falling around $146. 
Even though the initial cost is relatively low within the state, you may also be able to sell at a profit — every year between 2010 and 221, the state population grew. In the future, more people will continue to buy homes, which will continue to increase the demand for real estate.
10. Texas
Texas is home to five of the top 20 fastest-growing cities in the United States (New Braunfels, Edinburg, and Round Rock). This growth can be attributed to the increase in available STEM-related jobs, especially in cities like Austin. Like Colorado, you can choose between a variety of real estate options. You can buy luxury townhomes in Austin and Dallas or invest in ranches and new developments in rural areas. 
Although every state comes with investing risks and rewards, you can minimize your risks by doing your research. By researching the potential profits in different types of properties like multi-family homes and working with professional investors who have a proven track record of helping clients, you have a better chance at making a wise investment.